Powered by Veerlon.com
Have you booked an appointment through our site before?
Tell us about you
Enter your phone number so we will know who you are.
We could not find you as a client with this phone number, please check your phone number and try again or click here toregister as new client.
Previous
Next
Select one or more Services
( M) Hand and Arm Rejuvenation $30-60

( M) Primp Relaxation Massage $65-95

(0) Consultation $0-0

(0)Color Consultation $0-0

(2) The Primp Hair Care Plan $125-125

(3) The Primp Maintence Plan $95-100

(A) Fiber Strengthening Treatment $25-25

(A) Hair Detox Treatment $35-35

(A) Help Me :Instense Extreme Treatment $170-170

(A) Intense Peppermint Patty Treatment (irregular scalp issues) $15-15

(A) Keratin Shot Treatment (Intense protein) #1 ask for protein $50-50

(A) Peppermint Patty Treatment(for dry and itchy scalp) $10-10

(A1)Alopecia Herbal DHT Scrub $50-50

(B) Bond Multiplier Treatment $50-50

(B) Hot Oil Treatment $15-15

(B) Hydrating Treatment $25-25

(B) Intense Hydrating Treatment #1 asked for moisture treatment $50-50

(C) Full Trim Cut $20-20

(C) Percision Hair Cuts $50-50

(C) Shape Up Cuts $25-25

(C) Trim Me $15-15

(D) Flat Iron Press $75-85

(D) Roller Sets $75-125

(D) Silk Out $85-95

(D) Up Do's $75-125

(E) Excessive New Growth $10-10

(E) Relax & Color Me $160-200

(E) Relaxer & Color $160-200

(E) Relaxers T-UPS $85-85

(E) Texturizer $75-75

(E) Virgin Relaxer $125-150

(F) Color Correction $125-150

(F) Color Gloss $50-50

(F) Color Weave $150-150

(F) Double Process Color $115-115

(F) Foil Color $5-5

(F) Full Highlights $95-95

(F) Partical HighLights $75-75

(F) Semi Color $25-40

(F) Single Process Color $75-75

(G) All Natural Up do's or twisted flat to the scalp $85-150

(G) Coil Twist $85-125

(G) Natural Roller Sets $85-125

(G) Shingling $75-75

(G) Two Strand Twist $85-125

(H) Keratin Smoothing Treatment $200-250

(H) Bond Multiplier Treatment $50-50

(H) Help Me:Intense Repair Treatment $170-170

(H) The E-Cure Treatment (stops hair from shedding) $50-50

(J) Indulgence Spa Manicure $35 $35-35

(J) Indulgence Spa Pedicure $50 $50-50

(J) Primp Manicure $25 $25-25

(J) Primp Pedicure $35 $35-35

(J) Spa Renewal Manicure $30 $30-30

(J) Spa Renewal Pedicure $45 $45-45

(J) The Primp Infinity Spa Pedicure $65 $65-65

(K) High Maintenance Getaway $250 $250-250

(K) Just a Little Me Time Pamper Package $100 $100-9100

(K) Me Time Pamper Package $170 $170-170

(K) Pamper Me Renewal Package $175 $175-175

(K) Primp Day of Escape $235 $235-235

(K) The Infinity Spa Escape $285.00 $285-285

(L) 4 Layer Seaweed & Mineral Facial $85 $85-85

(L) Brow Shaping $8-8

(L) Brow Tinting $15-15

(L) Chin Wax $12-12

(L) Cluster Lashes $25-25

(L) Eye Wax $12-12

(L) Full Arm Waxed $35-35

(L) Full Face Waxed $35-35

(L) Full Leg Waxed $40-40

(L) Half Arm Waxed $20-20

(L) Half Leg $25-25

(L) Individule Lashes $75-150

(L) Lip Wax $10-10

(L) Rejuvenating Seedweed Facial $65 $65-65

(L) Side Burns Waxed $12-12

(L) Strip Lashes $18-18

(L) The Primp Cleanse & Rejuvenating Facial $50 $50-50

(M) Deep Tissue Massage $65-100

(M) Hot Stone Massage $95-150

(M) The Footage Massage $30-60

(M) The Primp Signature Dual Relaxation Massage $75-115

(M) The Upper Body Therapy Massage $50-50
Powered by Veerlon.com
Review your appointment and confirm
Appointment with: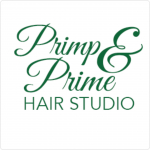 For:
On at
My name is

, I am a
My contact and
← Edit my info